Learn How the Rendever Experience Dramatically Improves Community Thriving
At a time when social isolation continues to be top-of-mind for family members, communities need to prove and show their commitment to empowering healthy social dynamics.
The Rendever ecosystem of VR products for seniors is research-backed and stands as the most widely proven technology platform for reducing social isolation and building the thriving communities that families, residents, and staff are looking for.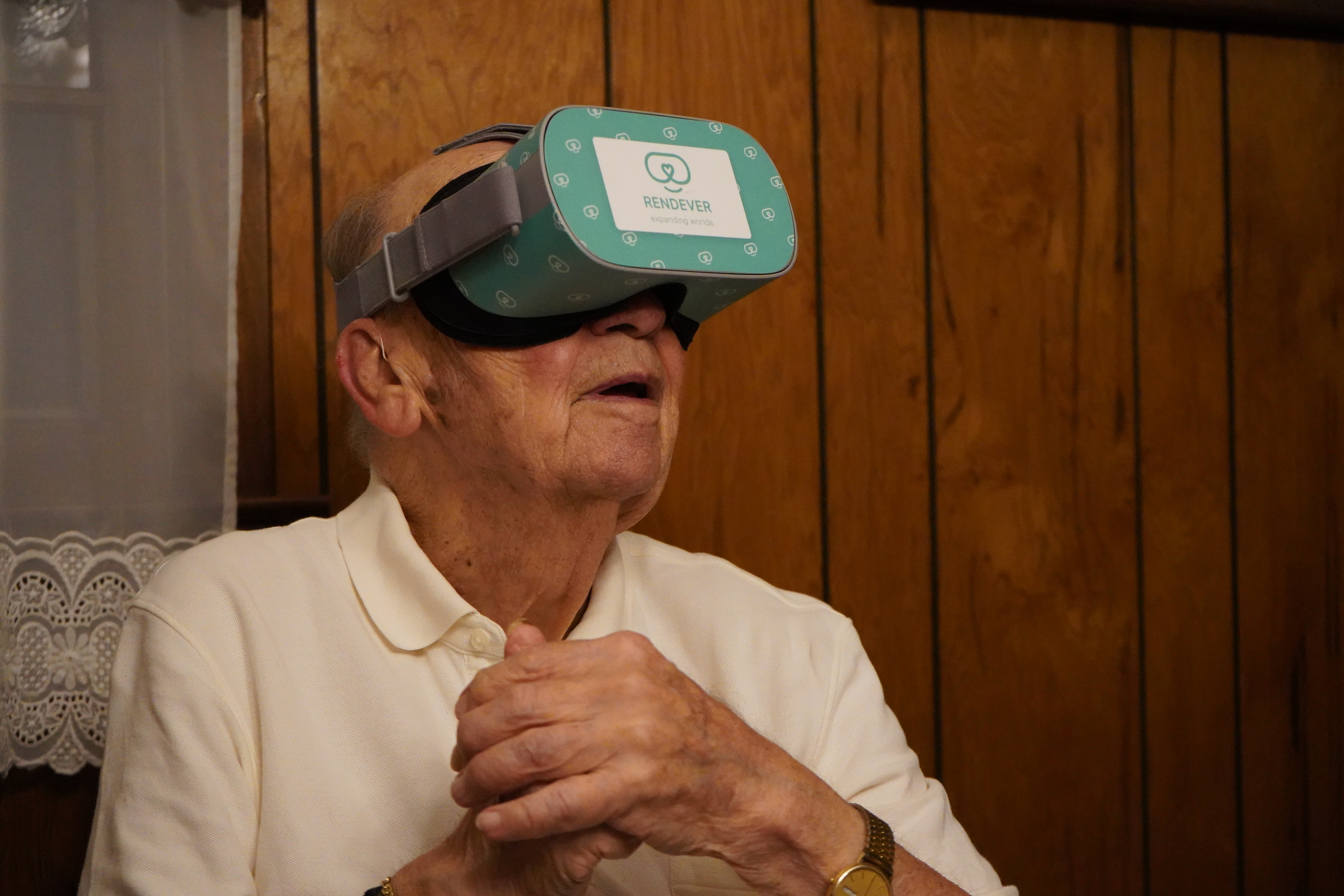 Why Top Senior Living Companies Trust Rendever:
"Residents and their families really love having Rendever as an activity option. It's a social thing. They talk about their experiences later at dinner. To me, it helps with the happiness factor, which is a very important piece of what we offer."
"They say laughter is the best medicine. With Rendever our possibilities to create smiles and laughter for our residents to be endless. I've been able to take a resident skydiving for the first time and allow another to revisit their childhood home while their brother was visiting and share in their past stories of sneaking out of their upstairs windows to visit their girlfriend and now wife, the possibilities to create laughter and smiles are priceless and endless."
Trusted by 400+ Incredible Partners