Community Impact Study: Overcoming Social Isolation through Rendever's Engagement Platform
This pilot study found that after just 8 weeksof using Rendever's resident engagement platform at a senior living community, 100% of residents significantly improved their overall social network score, 83% increased their social network size, and 67% reported better mood and quality of life after using VR. The positive results validate the benefits of VR for older adults' wellbeing.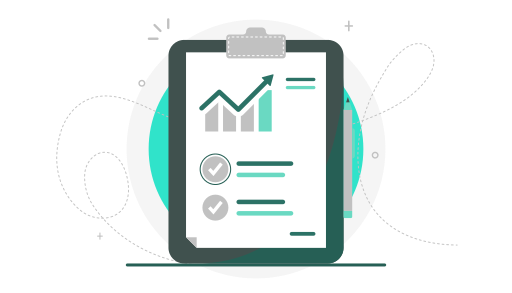 Study Shows Virtual Reality Drastically Improves Senior Living Residents' Social Health
A new study revealed major benefits of using virtual reality (VR) for older adults' wellbeing at a senior living community. After 8 weeks of VR:
100% of residents had significant growth in their overall social network.

83% increased their social network size and attended more events.

67% improved their mood, quality of life, and ability to thrive.

On average, residents felt 33% more satisfied with their senior living community.
Residents also reported better memory, increased engagement in fun activities, and greater feelings of personal freedom after using VR. The remarkably positive results validate VR as an impactful tool to improve older adults' social health and quality of life. This innovative technology is giving seniors new avenues for adventure and relationship building.
From Dr. Jennifer Stamps, our Director of Research:
"For those who are curious about how much of an impact Rendever can have in their communities and on residents' happiness, this study revealed the non-pharmacological power of our VR platform developed specifically for older adults. We saw extremely consistent and significant increases in all measures of social health and connection - from the actual number of residents they considered friends and the number of times they got out of their apartment to do something fun to improving feelings of trust amongst residents by 24% and their sense of connection with the rest of the world by 37%. Based on all the research connecting social health with physical and mental health, it's not surprising we found significant improvements in depression and mental health indices as well as subjective reports of energy levels, physical health, memory, and enthusiasm for life. And although the residents liked Vi at Bentley Village already, they reported significant improvements in community and staff satisfaction and in their feelings of autonomy and belonging. That's what this chapter of life should be all about – living life to the fullest, staying connected, and overcoming physical, cognitive, or geographical obstacles that may be in your path, and doing that together is not only healthier but more fun. Working with Vi Senior Living, specifically Tony Galvan and Keri Gallagher, over the last year was a wonderful experience and it's both validating and encouraging that our collaboration revealed so many ways in which their residents' lives changed for the better."

About Vi Living
Headquartered in Chicago, Illinois, Vi Living operates 10 continuing care retirement communities (CCRCs) across the United States. Blending the best of a five-star resort lifestyle with senior living, Vi Senior Living communities provide residents with independent living as well as a continuum of care on-site. With more than 30 years of experience as the owner and operator of residential communities for older adults, Vi continues to work toward providing quality environments, services and programs to enrich the lives of those they serve.