We hear you, and we're here to help!
Over the last several years, we've received your emails, phone calls and social media posts. We've laughed with you, our hearts have ached with you - and ultimately, your stories have inspired us to create Rendever's Expanding Impact program.
What is Rendever's Expanding Impact program?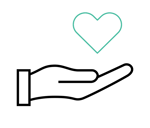 Expanding Impact is a program developed to share the benefits of Rendever with non-traditional customers. We've heard from families that have loved ones living with dementia at home, fighting cancer, recovering from traumatic brain injuries, stokes, paralysis, and more.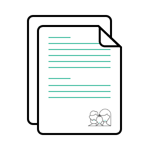 Anyone can apply to receive a Rendever Experience Grant, giving them access to a short-term loan of our platform for any type of circumstances. Each month, we'll review submissions and select deserving families to grant a 90-day rental, with everything they need.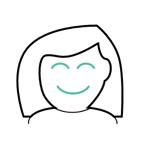 The only thing we ask in return is that you share your experience with us and help us spread some good news in the world - send us photos, videos, messages, and let us know how you benefited from using the platform.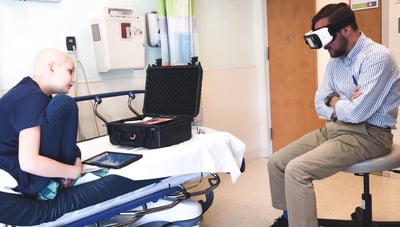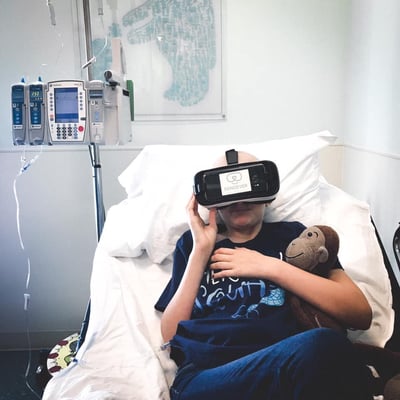 "Rendever offered my 10-year-old niece happiness, joy, and a sense of escape during a dark time. Harsh chemotherapy treatments made for some frightening circumstances, resulting in the whole family being under quarantine at the hospital for great lengths of time, but Rendever was an invaluable resource that allowed her to swim with dolphins, take camel rides, and distract her from the horrible realities of Leukemia. I'm overjoyed to say that she's in remission and living the normal life of a sweet, resilient, little girl. From the bottom of our hearts, we can't thank Rendever enough for their generosity and support - we are so grateful!"
- Linden Mermaid, Professional Mermaid
Who is eligible?
There are no restrictions on who is eligible. We welcome all applications and all types of stories. If you think our VR platform can help, we want to hear from you!
Is there a cost?
There is no cost! We will ship you the equipment, send along instructions to get you set up and include a return shipping label so that you can send back the hardware to us after your 30 day free rental.
The only resource you'll need is a bit of time to actually use the Rendever platform with your loved one (and to send us updates along the way!).
How are families selected?
We would love to help every single family, but of course we have some budget and logistical constraints. Therefore, we've decided to feature a different family each month. Families are selected based on the circumstances and stories they provide and their willingness to share publicly.
Application for Individuals